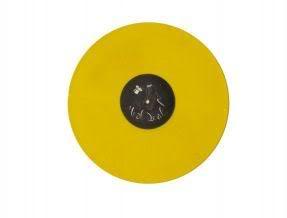 £

5.99
WE DID A SUPER LIMITED RUN OF 100 YELLOW VINYL
NOW SOLD OUT
"…loud as fuck, blistering guitars, lights, 16mm film projections, smoke, chaos, sensory overload." Oliver Akerman, APTBS guitarist/vocalist
With hype reaching almost deafening levels, A Place to Bury Strangers released their debut UK single release, double 'A' side 10" 'To Fix the Gash in your Head' / 'Ocean' on Meal Deal Records.
Dubbed the "loudest band in NYC" amid a clattering of critical acclaim their Velvet Underground, Jesus & Mary Chain injected aural attack of white noise has won them fans from Kevin Shields to Trent Reznor, who invited them to support NIN.
Front man Oliver Ackermann's sideline building hand-wired guitar pedals, (named everything from Supersonic Fuzz Gun to Total Sonic Annihilation), have clearly had an impact on the static-soaked distortion and buzzsaw guitars. Yet despite all this intrinsic layering, 'To Fix the Gash in your Head' is still a great example of a track still drenched with indie-pop melody. Exploding at the seams is a menacing tempest that pulls beauty out of a Factory Records-esque track of eardrum piercing austerity. 'Ocean's distant drums lull you into a bedlam, with shoegaze flashes buzzing with The Cure spliced with My Bloody Valentine.
Such slinky propulsive basslines bed the best of influences in a new incarnation. And it's not just got the critics talking. An NYPD officer asked his fellow officers to allow them to play one more song before shutting down a show because "this band is sick."
"Tinnitus-inducing noise-pop against a tension-wracked Joy Division meets Ministry backdrop…they can pull beauty out of eardrum-puncturing bleakness." PITCHFORK
"Where most shoegaze revival efforts fall short, Brooklyn-based trio A Place to Bury Strangers takes off with the most frustrated, lacerating take on noise pop in arguably more than a decade." SPIN
"Their industrial gaze-rock is dark and terrifying, it's making me scared to leave the house." NME
SOLD OUT