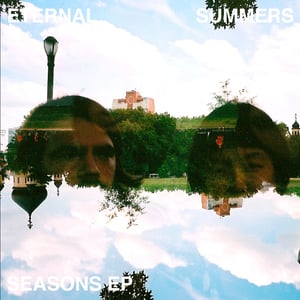 £

3.99
Debut UK release by irresistible dreamy guitar-pop duo Eternal Summers, the Seasons EP is limited to 300 white 7" vinyl.
Members of The Magic Twig Community, Nicole Yun and Daniel Cundiff recorded the EP in the forests of the Roanoke Valley, VA at the community's Mystic Fortress recording studio/work space filled with digital 8 track machines and reel-to-reel tapes.
Perfect beautiful, balmy, songs unfold.
A
Fall Straight Back
Able To
B
Seasons
Secret Language
Electric Blue
LIMITED TO 300 COPIES ONLY.
PRE-ORDERS WILL BE DISPATCHED BY FIRST CLASS POST ON FRIDAY 29th JANUARY.